There's a pattern in our business that has been obvious to me because the early days of my coaching and I'm questioning if this perspective is prevalent elsewhere.

I see, again and again, the location of an IV getting used as a marker of basic nursing talent stage and competence. But, it's frequent for vet nurses or SVNs to hold out the rather more advanced abilities of administering IV treatment, and monitoring and sustaining IV traces, earlier than studying the best way to place an IV.
So, why are folks making an enormous factor out of a small a part of the vet nursing repertoire? It's a journey with many small components, so why is the IV placement deemed the "headline act"?
Undeserved headliner
A a lot greater and higher headline is sustaining an IV line in a 1kg kitten, or administering IV metronidazole to a 60kg canine with no syringe driver and having functioning thumbs on the finish of the session.
Why am I making this level?
My subject is to not say putting an IV safely with minimal stress to the affected person isn't one thing to brag about, nevertheless it must be throughout the wider context of all our vet nursing abilities.
I realise this would possibly lead some folks to assume we should always take away IV placement as a SIII talent if it's really easy.
"There are human phlebotomists," I hear some folks cry. "Folks skilled to create holes straight into lumens – so certainly we are able to prepare lay employees in the identical method? Why is putting an IV bundled in with SIII abilities?"
Phlebotomists are skilled to hold out one talent – taking blood – they don't place indwelling entry to a lumen and are usually not concerned in additional administration of treatment or sustaining the patency of the entry. Their position may be very restricted and we shouldn't overlook that.
Making it relatable?
Finishing up an IV, catheter, needle stick, a line, a cannula (no matter you name it) on animals can also be a extra superior talent than blood-taking in people – our sufferers are smaller, hairier and fewer inclined to take a seat properly whereas we poke them with needles, for a begin.
Inserting an merchandise into the vein to supply entry for fluids or drugs requires far higher abilities and data. But, for RVNs, it's nonetheless a extra primary talent than lots of the others we be taught – so why is it held up as the ceremony of passage throughout coaching?
Is there a component that that is a straightforward talent to share with non-veterinary folks, so we create our nursing headline story primarily based on a mutually understood talent many individuals can be in awe of?
Valuing our abilities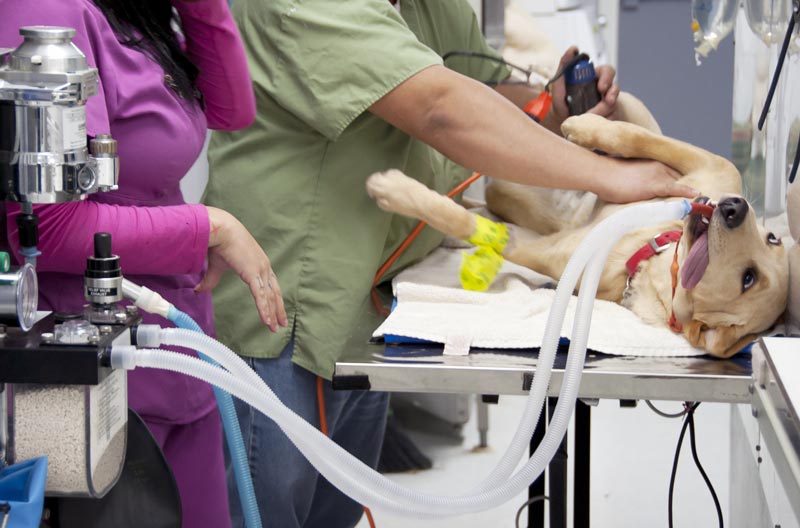 Is secure and protected anaesthesia not an equally vital signal of a reliable vet nurse? Good communications abilities? Is the upkeep and monitoring of IV entry not as vital (in addition to being one thing that requires extra data and entails a greater variety of duties)?
I might go on itemizing our abilities, however I'll save that for one more day. Nevertheless, it appears, from my expertise – and that of others I've spoken to, we're usually underselling the large image of our abilities set.
Sure, it's nice to position a catheter (and I've bragged about reaching this in a 1kg dehydrated pet extra usually than I care to recall), however the greater a part of my position for that affected person was the work it took to get him hydrated sufficient, by different means, to get that IV in – then the following care to maintain it patent and administer treatment have been all equally as vital.
Altering the headline
My brag in regards to the putting of the IV was possibly the "straightforward headline" that may talk to colleagues or associates the larger image of caring for that affected person, as a result of it may be onerous to inform folks the whole lot we do as our position is so advanced.
On this case, with my coaching and expertise, I might:
assess the affected person's dehydration and physique situation
talk with colleagues about efficient therapies
set out a nursing care plan
Though the vet would prescribe the treatment, the whole lot else can be determined with me and delegated to me; my position was far higher than that single (however oh so satisfying) IV placement.
Greater image
Maybe as an alternative of bragging about that IV placement I ought to brag in regards to the greater image: I saved him alive.
I saved him so alive I noticed his image being utilized in a CPD lecture to exhibit how nicely he had grown after a poor begin. I didn't cry, truthfully. I held again my blissful tears with some dignified sniffs.
Is putting an IV "a factor" then? Sure it's, a beneficial talent and an vital one to take care of as RVN solely but it's a part of our greater position and we shouldn't overlook that, however maybe it's time our "headline" must be modified?