A prototype early warning system created by The College of Northampton researchers to detect lameness in sheep has featured on the BBC's The One Present.
Presenter Kevin Duala spent a day on farm with researchers to study extra concerning the technological development.
Problematic
Typically attributable to contagious ailments, lameness may end up in poor development, infertility and even loss of life if left untreated, with the estimated value to the UK farming trade within the area of £80 million a 12 months.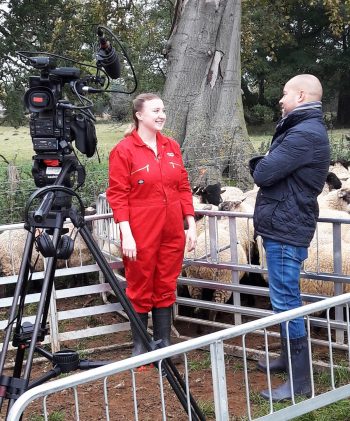 The wearable tech – the event of which has concerned strapping cell phones on to sheep to gather motion information – is the brainchild of college duo Ali Al-Sherbaz and Scott Turner.
Detecting a sample
Affiliate professor in computing Dr Al-Sherbaz stated: "Our 'early warning system' exhibits actual promise. Contaminated sheep have a attribute limp, so we determined one of the best ways to detect it remotely was to develop a wearable sensor."
Smartphones proved to be the proper information collectors for this, as a result of plethora of built-in sensors.
The pair, together with PhD pupil Zainab Al-Rubaye, have designed software program that may distinguish between wholesome and lame sheep utilizing the information collected from the telephones.
Bespoke sensor
Fellow affiliate professor Dr Turner stated: "Now we all know we are able to inform the distinction, the following step is to construct the software program right into a bespoke sensor that may mechanically alert the farm when a sheep begins to limp."
The staff now hopes to discover a business accomplice to miniaturise and produce the sensor to a scale that's economically viable.